Lighting doesn't just light. It helps set the mood and accents the room as well. Movement is also a part of lighting, and with it adds another dimension. I have done a ton of shows which I just have movers slowly moving around the room for glow and effect, other times just changing and shooting gobos on different targets for effect like this: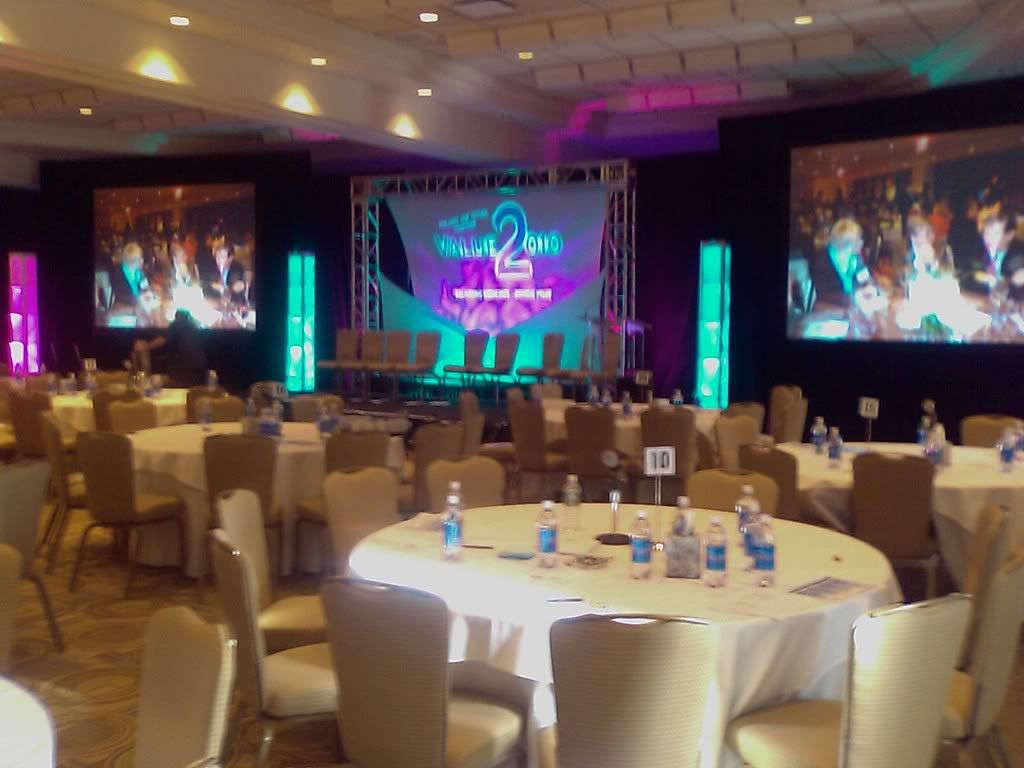 Sorry for photo quality, camera phone. But the center piece I have 2 Mac 700's shooting on it using different gobos and colors for different things at different times.
You also can't go wrong with the up light look:
This is a dinner party I do yearly and this past year they added movers so I could play more, have more effect for when speakers walked up, someone won an award, etc etc. I also used them to help light the room with their colors when the lights were turned down low.
Don't think of movers as rock and roll and DJ only. They are far from it. I use them in just about every theatre show I do now and all the time for corporate events.
Pictures of the theatre show I am working coming this weekend, I promise guys.