I see that Elation has a version of the DP-DMX20L with the Elation logo. Is this the same as the ADJ version?
I am utterly confused trying to figure out the maximum rated amperage draw for this dimmer pack model. Some say 15 amp, some say 20 amp.
This says it is the ADJ version, listed as being 15 amps total:
http://www.zzounds.com/item--ADJDPDMX20L
This, from ADJ website, showing the Elation logo on the dimmer, says 20 amps on the product illustration image on page 1 of the PDF:
http://www.americandj.com/pdffiles/DP-DMX20L.pdf
And, here is one of our own 10 year old ADJ dimmer packs: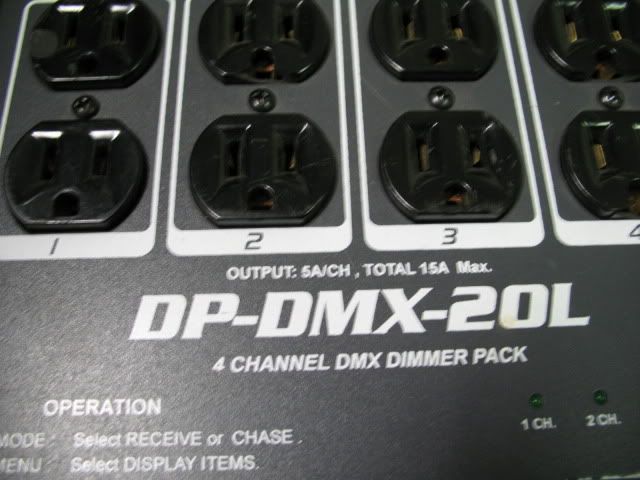 If I were to buy a DP-DMX20L used, how do I know which current rating I will get?
Small request, if Elation or ADJ changes the product's current ratings, could you also change the model number so that two completely different products don't overlap each other?
Though it is a bit late to start calling the 15 amp max version the "DP-DMX15L".
Maybe the 20A version should be called the "DP-DMX25L", and the 25A version the "DP-DMX30L". No no, something doesn't seem right about this..